Here Is How To Get Cash For Junk Cars In San Diego California
The Junk Car Boys now have a cash for cars company in San Diego, California. We buy junk cars all around the San Diego area. Its a fast, quick way to sell a vehicle, or sell a junk vehicle. We also provide free junk car removal with every single car that we buy. The process is extremely simple. Just contact us or fill out our sell a car online form to get an offer for your vehicle quickly. Then if you like the cash offer for your vehicle, we can help to get you set up with a pick up time for a tow truck to come meet with you at the vehicle. The tow truck driver will meet with you at the scheduled time (usually the next day), and will legally buy the vehicle from you. They will bring you cash or check, and fill out the proper paperwork with you. It is a very simple process and very fast. The driver will then load your vehicle onto the tow truck, and tow the vehicle away. You are left with the money, and the satisfaction of know your unwanted vehicle is officially sold.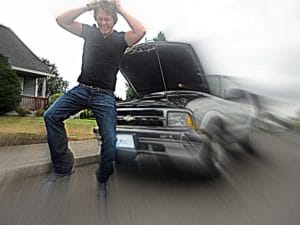 What kind of vehicles do you buy around San Diego?
We buy all types of vehicles. Everything from old to new. It doesn't matter the condition of the vehicle. It can be dented, beat up, damaged or wrecked. Yes, we even buy damaged/wrecked cars all over San Diego. We buy cars that are running or cars that don't run. We buy cars with blown motors, bad transmissions,  etc. If your vehicle is at a mechanic shop, and you can't afford to fix it that's now problem. We will go pick up the vehicle from the mechanics, and still buy it from you.
We also buy cars, trucks, suv's, boats, and motorcycles. However the boats and motorcylces usually need to be a bit newer. We don't usually buy junk boats, or junk SUV's. We have more information at our dedicated San Diego Cash For Junk Cars Site.
Do you only buy cars in San Diego?
We actually have our cash for cars program in most major cities and surrounding areas. So do cash for junk cars in many of the surrounding cities of San Diego. We buy cars in National City, San Ysidro, Coronado, Chula Vista, Lemon Grove, Bonita, La Mesa, Spring Valley, Imperial Beach, El Cajon, La Jolla, and Santee.
If your not what sure the city your vehicle is in, then you can always check the zip code. Our junk car removal program goes out to all these zip codes. 92113, 92136, 91951, 92102, 92137, 92138, 92142, 92143, 92149, 92150, 92158, 92159, 92160, 92161, 92163, 92165, 92166, 92167, 92168, 92170, 92171, 92172, 92174, 92175, 92176, 92177, 92179, 92186, 92187, 92190, 92191, 92192, 92193, 92195, 92196, 92197, 92132, 92112, 92134, 91950, 92155, 92118, 92104, 92147, 92105, 92178, 92101, 92114, 91909, 91912, 92139, 92103, 92116, 92135, 91921, 92115, 92140, 91945, 92108, 91910, 91908, 92182, 91946, 91902, 92106, 92110, 92152, 92120, 91911, 92107, 91943, 91944, 91977, 91933, 92123, 91976, 91979, 92111, 91941, 91942, 91932, 92153, 91913, 92124, 92119, 92109, 91914, 92117, 91915, 92169, 91978, 92173, 92020, 92022, 92154, 92145, 92122, 92093, 92072, 92092, 92071, 92038, 92039, 92037, 92126, 92121.
Get an offer now for your vehicle. Click the get a quote at the top of the page.