Cash For Clunkers Is What We Do – Call Us Fast If You Live In Portland
Junk Car Boys guarantees to get you the most cash for cars in Portland. We have the best system and the best process set up with each individual car so that we can create maximum value from every car. That allows us to pay you (The Customer) the most amount of cash on every car. We take our business so seriously, that we guarantee that you will be happy, and that you will get the most cash.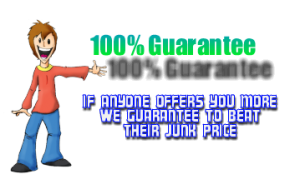 We don't want our customers to be intimidated to call us to see how much cash they can get for their car. So we make it so simple to get a quote on your vehicle. You can fill out an online quote, or visit online one of the biggest car buyers in the northwest area at Cash For Cars Portland or give us a call right now at 360-690-5838. We don't try to haggle with you or change the quote once we show up to your house. You never have to worry about dishonest business practices. We always try to be fair about every dealing that we have, that way you tell your friends about us when they need to get cash for their junk car.
We are a national company that owns many little local companies. Since we are one of the big boys, we are able to purchase in volume. Since we have so much volume, we have haggled out the best deals with all of our partners. So we can afford to beat the competition.
How do I get cash for my junk car
First give us a call, then we will give you a quoted price over the phone. We will tell you right away how much cash we can give you for your car in the Portland area. Then we will send out a tow truck with cash to come and pick up the car. If you have a nicer running car and it might be worth more than junk price, then we will need to send a buyer to see it before we can give you a final price. We will pay you cash for the car, give you some paper to sign for us. Then our tow driver will take the car from there. You are left with cash, and your car is now officially sold. It really is that easy!
Call Us Today
Our Portland Number Is
360-690-5838