Home
Cash For Cars – Sell Your Car Today
We Buy Any Car – Running or Not – Even Wrecked
We are the countries favorite junk car buyer. We pay out cash for junk cars, running cars, non running cars, scrap cars, wrecked cars, used cars… WE BUY ALL CARS! We aren't some huge corporate giant that doesn't care about you. We don't have the "its our way or the highway," attitude. In fact, we kind of look at our customers like family. If there are ever any wrongs, we go above and beyond the call of customer service to make sure you get taken care of. We do this all while constantly keeping a smile on our face. We do our best to make you happy.
What To Watch Out For When You Need To Sell A Car
Look around our website and get a feel for who we are, and what we do. If you are the proud owner of a junk car, truck, van, SUV, or whatever, then you will definitely want to contact us. No waiting, no holds, you call us, we answer!
We have car buying locations in over 200 U.S. cities. If you are anywhere near a populated city…then there is a good chance that we can help you sell your car.
Our process is super simple!
Give us a call and we will give you a cash quote over the phone based on the year, make, model, condition and a few other queries.
If you like the amount we offer you, then we just get some extra info, and one of our dispatchers will work out a pickup time with you.
Once the tow driver arrives, you'll get paid the exact amount we agreed upon, and they'll walk you through the whole process. It's very simple, and should only take about 15 minutes. The towing is always free.
YOU'RE DONE!
It's that easy, and we know you'll enjoy getting to sit back and wait for cash to come to you. You have just officially sold your car with one phone call. Wasn't that easy? YES!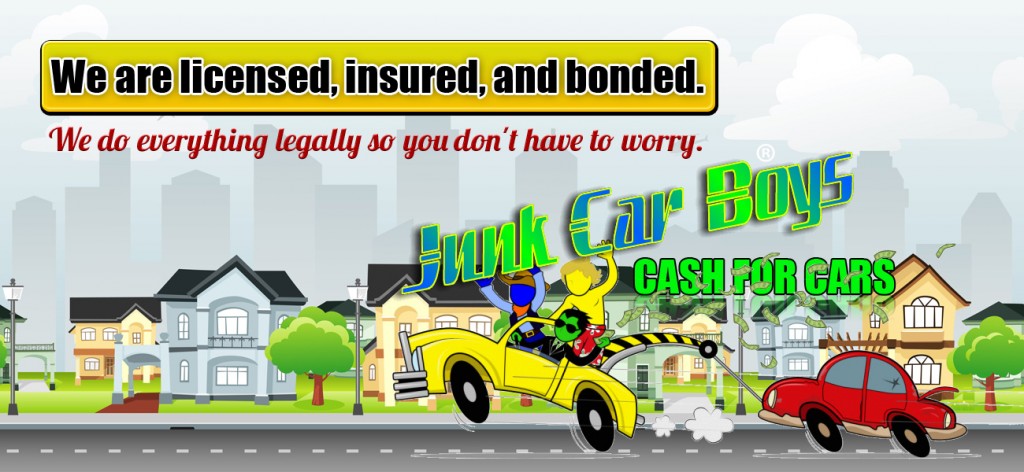 We guarantee your satisfaction! Give us a call today!
You Can Learn More About Cash For Cars Program Here
Cash For Junk Cars
Call Now To Get A Quote
Here are the major cities we buy cars out of! If you are 40 miles within any of these cities, then we should be able to service your area. 
Akron; Ohio – Albuquerque; New Mexico – Alexandria; Virginia – Amarillo; Texas – Anaheim; California – Anchorage municipality, Alaska – Arlington; Texas – Atlanta; Georgia – Augusta-Richmond; Georgia – Aurora; Colorado – Aurora; Illinois – Austin; Texas –             Bakersfield; California – Baltimore; Maryland – Baton Rouge; Louisiana – Birmingham; Alabama – Boise; Idaho – Boston; Massachusetts – Bridgeport; Connecticut – Brownsville; Texas – Buffalo; New York – Cape Coral; Florida – Cary town, North Carolina – Cedar Rapids; Iowa – Chandler; Arizona – Charlotte; North Carolina – Chattanooga; Tennessee – Chesapeake; Virginia – Chicago; Illinois – Chula Vista; California – Cincinnati; Ohio – Clarksville; Tennessee – Cleveland; Ohio – Colorado Springs; Colorado –                 Columbia; South Carolina – Columbus; Georgia – Columbus; Ohio – Corona; California – Corpus Christi; Texas – Dallas; Texas – Dayton; Ohio – Denver; Colorado – Des Moines; Iowa – Detroit; Michigan – Durham; North Carolina – El Paso; Texas – Elk Grove; California -Escondido; California – Eugene; Oregon – Fayetteville; North Carolina – Fontana; California – Fort Collins; Colorado – Fort Lauderdale; Florida – Fort Wayne; Indiana – Fort Worth; Texas – Fremont; California – Fresno; California – Frisco; Texas – Fullerton; California –   -Garden Grove; California – Garland; Texas – Gilbert town, Arizona – Glendale; Arizona – Glendale; California – Grand Prairie; Texas – Grand Rapids; Michigan – Greensboro; North Carolina – Hampton; Virginia – Hayward; California – Henderson; Nevada – Hialeah; Florida -Hollywood; Florida – Honolulu; Hawaii – Houston; Texas – Huntington Beach; California – Huntsville; Alabama – Indianapolis; Indiana – Irvine; California – Irving; Texas – Jackson; Mississippi – Jacksonville; Florida – Jersey ; New Jersey – Joliet; Illinois – Kansas ; Missouri Kansas, Kansas – Killeen; Texas – Knoxville; Tennessee – Lakewood; Colorado – Lancaster; California – Laredo; Texas – Las Vegas; Nevada – Lexington-Fayette; Kentucky – Lincoln; Nebraska – Little Rock; Arkansas – Long Beach; California – Los Angeles; California -Louisville/Jefferson; Kentucky – Lubbock; Texas – Madison; Wisconsin – McAllen; Texas – McKinney; Texas – Memphis; Tennessee – Mesa; Arizona – Mesquite; Texas – Miami; Florida – Milwaukee; Wisconsin – Minneapolis; Minnesota – Miramar; Florida – Mobile; Alabama -Modesto; California – Montgomery; Alabama – Moreno Valley; California – Naperville; Illinois – Nashville-Davidson; Tennessee – New Haven; Connecticut – New Orleans; Louisiana – New York City; New York – Newark; New Jersey – Newport News; Virginia – Norfolk; Virginia – North Las Vegas; Nevada – Oakland; California – Oceanside; California – Oklahoma ; Oklahoma – Olathe; Kansas – Omaha; Nebraska – Ontario; California – Orange; California – Orlando; Florida – Overland Park; Kansas – Oxnard; California – Palmdale; California – Pasadena; California – Pasadena; Texas – Paterson; New Jersey – Pembroke Pines; Florida – Peoria; Arizona – Philadelphia; Pennsylvania – Phoenix; Arizona – Pittsburgh; Pennsylvania – Plano; Texas – Pomona; California – Port St. Lucie; Florida -Portland; Oregon – Providence; Rhode Island – Raleigh; North Carolina – Rancho Cucamonga; California – Reno; Nevada – Richmond; Virginia – Riverside; California – Rochester; New York – Rockford; Illinois – Sacramento; California – Salem; Oregon – Salinas; California -Salt Lake, Utah – San Antonio; Texas – San Bernardino; California – San Diego; California – San Francisco; California – San Jose; California – Santa Ana; California – Santa Clarita; California – Santa Rosa; California – Savannah; Georgia – Scottsdale; Arizona – Seattle; Washington – Shreveport; Louisiana – Sioux Falls; South Dakota – Spokane; Washington – Springfield; Massachusetts – Springfield; Missouri – St. Louis; Missouri – St. Paul; Minnesota – St. Petersburg; Florida – Sterling Heights; Michigan – Stockton; California -Sunnyvale; California – Syracuse; New York – Tacoma; Washington – Tallahassee; Florida – Tampa; Florida – Tempe; Arizona – Thousand Oaks; California – Toledo; Ohio – Topeka; Kansas – Torrance; California – Tucson; Arizona – Tulsa; Oklahoma – Vancouver; Washington Virginia Beach; Virginia – Visalia; California – Waco; Texas – Warren; Michigan – Washington; DC – West Valley, Utah – Wichita; Kansas – Winston-Salem; North Carolina – Worcester; Massachusetts – Yonkers; New York